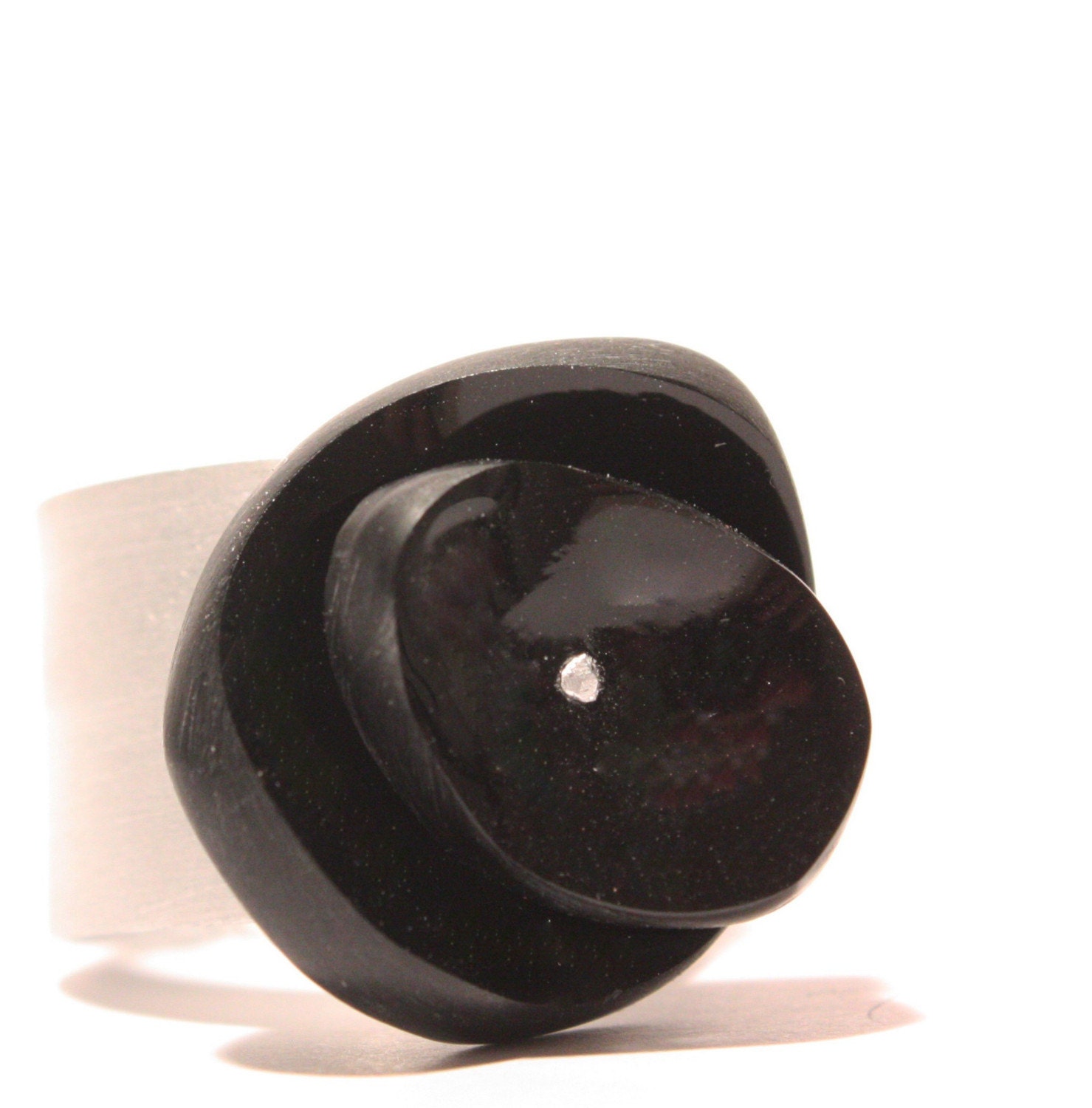 This ring is made with two black acrylic circles that were curved around a wood bead.
As a custom order, allow 5 to 7 days to be sent after purchase, and tell me your size in the order.
It´s made from acrylic sheet cut, sanded and polished by me, as the acrylic, also cut,..., by me, all by hand, no laser used.
The flowers are riveted to the aluminium band with aluminium wire. It´s safelly blocked.
Measure:
aluminium: about 1cm (0,39 inch) high
You can see my other items at :
http://www.helenaribeiro.etsy.com
Pin It